Next concert-
To be advised

What's been?
See past events:
see past events


Bookings: info@GospelLive.Org or
ph 9905 7215 _____________
2011 Pics/video from
December Gospel Live
September Gospel Live
August Gospel Live
July Gospel Live
April Gospel Live
March Gospel Live
______________


Gospel Live promotes Christian live music acts in a venue with an intimate feel yet with a capacity of 250 patrons at lounges and tables. Great acoustics in a heritage listed church - ambience plus. Wide range of musical genres. It's a listening space so you get to hear music at its best - with plenty of breaks to enjoy your friends company.
Doors open 7:30pm. Be early to get a good table and settle in. BYO drinks and nibbles. Music starts 8pm and goes to 11pm at the latest.

$10/$7 at the door: See details
Location/Parking: See details
Manly Village Church,
4 West Promenade, Manly
(across park from police station)

This is a non-profit, volunteer
run event where proceeds go
to the artists.

Contact: info@GospelLive.Org ph: (02) 9905-7215
Receive eMail about upcoming events: Subscribe or Un-Subscribe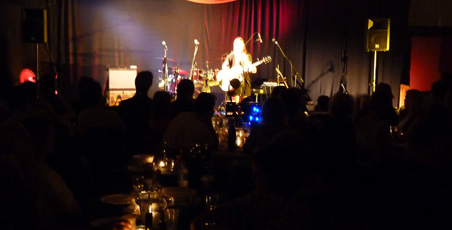 Valued supporters
thank you for your sponsorship