Influenced by a wacky collection of jazz, country, rock, blues and classical artists, Jordan wants his songs to keep evolving in a semi-acoustic, easy listening, lyrical and distinctively Australian style - he is most at ease when behind the piano.
A lot of Jordan's songs centre on his faith in an awesome God, and the life-changing love of Jesus. Some of his songs tell the stories of characters he's been blessed to have met along the way. Songwriting grew out of the journals Jordan kept (and still writes!) on his travels, and has remained an avenue for expression and communication.

His song Everything won him a publishing contract with Thomas More in London, and was later recorded by a Sydney based Youth Choir whom he had the privilege of joining on their 2008 world tour.

Jordan has a heart for the indigenous people of Australia and has had the privilege of sharing with many communities in both remote and urban areas of the country. At just 19, he has also been blessed with opportunities to travel overseas, learning invaluable life lessons from people of all cultural backgrounds.

DECIDED is a snapshot of Jordans journal so far. From the infectiously rocky Sing, to the poignant You Are Everywhere! (a response to time spent amongst indigenous communities in Australias Northern Territory), Carrie - a simple, folk-song portrait of time he shared with an elderly African-American woman in Alabama, to the title track, Decided, the moving testimony of a friend, which he hopes will encourage people everywhere that when they decide to live with eyes fixed on Jesus, there is no turning back.

At The Fig Jordan will be accompanied by his sister Jemilla.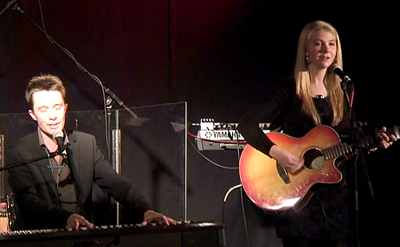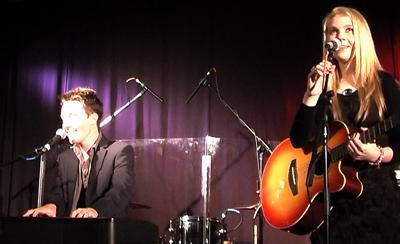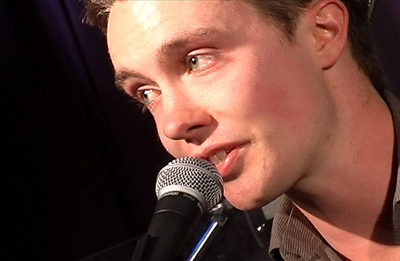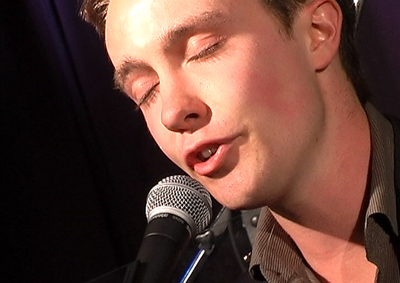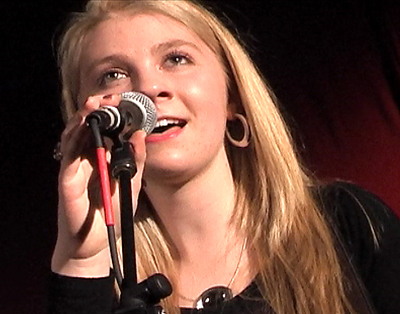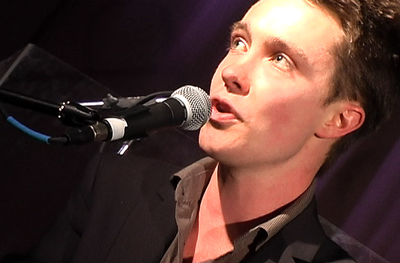 Video of the night:

Jeff is a singer-songwriter and professional musician. With over twenty years of performing experience, Jeff plays a wide variety of styles including rock, jazz, funk, blues and pop. Accordingly, in a feature article, he was titled the "Pioneer of Eclectic Pop" by Guitar magazine. In his performances he likes to improvise and use humour.
He has written and recorded soundtracks for several films, TV and commercials; and headlined a sold-out performance at The Sydney Opera House. Jeff also played for Courteney Cox (star of the hit series "Friends") and David Arquette's wedding and was a guitar finalist for the Red Hot Chili Peppers.
With various bands and in solo acts, Jeff has sold out prestigious clubs like The Vanguard in Sydney, received international radio play, was awarded $2000 cash for placing first in the Jim Beam Band Competition and placed second in a songwriting competition sponsored by FBI radio. His name appears on countless projects and albums around the world.
Check out the latest album, "32,000 Chances" and much more at www.jeffstanley.net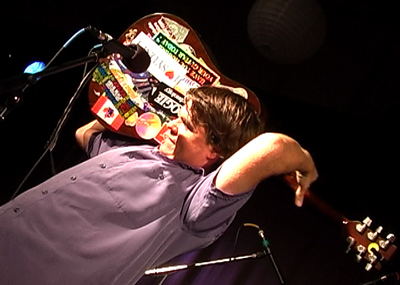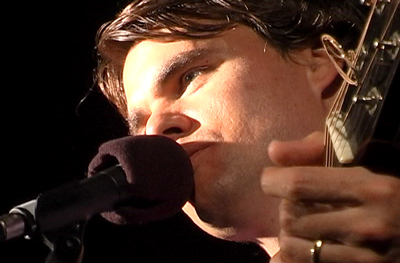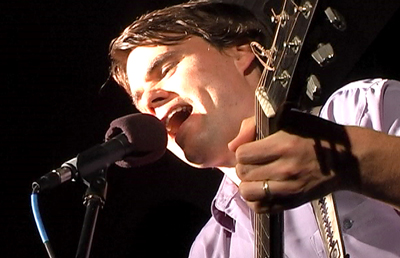 Video of the night:

Helen is a songwriter /singer /pianist from Australia who is currently working in Hong Kong.

During the past 5 years in particular, her focus in song writing has been on social justice and humanitarian issues, and she has had the privilege of visiting many countries, and aid projects within those countries, which have influenced her writing.
Helen's year in Zimbabwe inspired her first album, "They Told Me This Is Africa". The title song won the contemporary ballad category in the Australian Songwriter's Association Annual song writing contest in 2001.Another of her songs won the Sacred Song category and she was named the Songwriter of the Year.   The following year, "They Told Me This Is Africa" won the Rhythm and Blues category of the Australian Musicoz National contest. Another song, "For Eternity" was recognised in the Top 5 in its category. Helen's third album, "The Cry" was released in 2005 and reflects the issues and concerns she was confronted with in trips undertaken throughout Asia.
www.helenmottee.com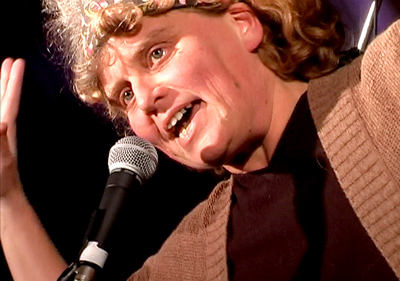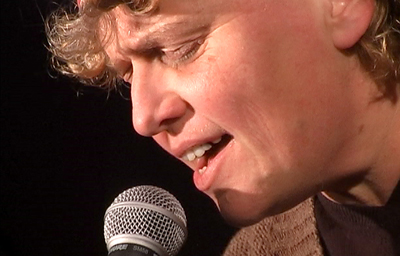 One of the most significant trips Helen has made was to Afghanistan in November 2005. She was privileged to visit outlying rural areas with medical teams and experience the realities of the endless war zone this country has become. This has influenced not only her song writing, but her desire to be more involved in the sending of aid.
Her song "Don't Tell Me" has been recorded by one of Australia's premier youth choirs and in 2004 made it into the Top 5 in its category in the Musicoz annual awards. A new song she has written for and about refugees has been used by the UNHCR (United Nations High Commissioner for Refugees) in Hong Kong for World Refugee day on June 20th in their national television campaign. Helen and her family are full time volunteers with a humanitarian aid charity based in Hong Kong and has released another album, "Letters from the 5th Estate". In the 3½ years Helen has been in HK, she has had the privilege to sing her songs to corporate groups, university faculty and students, school groups and to many representatives from humanitarian and justice organisations, including Amnesty International, Medecins Sans Frontiers, Christian Solidarity Worldwide, UNHCR, and Christian Action. In January 2010, as part of World Economic Forum events in Davos Switzerland, Helen sang for social media CEOs from Microsoft, Facebook and Wikipedia. For the past 3 years Helen has shared her songs at the Micah consultations in Thailand and Malaysia, which have focused on integral mission and social justice. Her passions and goals are to continue traveling, especially to the 'inaccessible' places and people that inspire much of her music; to personally practise holistic mission, and to keep writing and telling the stories of refugees, child soldiers, IDPs, the orphaned, the abandoned and the unheard.
Video of the night:


In the 1960s, Terry sang & played harmonica & jug with Sydney's Original Battersea Heroes, a good-time rock'n'roll/jug band. That developed into Uncle Bob's Band, an audaciously eclectic outfit that amalgamated genres like 1930s swing & novelty music, 50s rock'n'roll, 60s psychedelic & sharp 1970s songwriting.
After Uncle Bob's Band, Terry supported songwriter Ken Brumby on harmonica & sang with hot Melbourne comboes Les Swing Modernes, The Fabulous Nudes & The Gents. Since 1981, he's been singing gospel in pubs, jails, churches, Praise Corroborees & an acapella quartet the Amazing Grace Bros, as well as coordinating a weekly gospel music show on Sydney's Radio Skid Row.
His music brings a smile to the faces of every audience and can be appreciated on his LP "It's Real".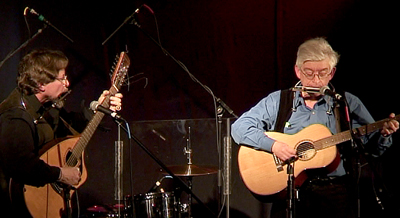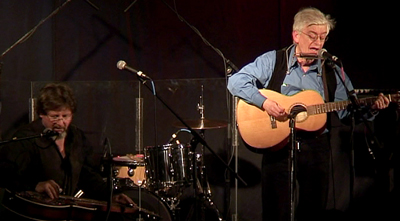 Video of the night:

This widely acclaimed Christian Rock/Worship band, have one collective desire - to bring a deeper revelation of God to the world. Their desire is not for people to simply 'hear' great music but to be inspired to 'action' because of it. "We realize that it isn't enough to simply deliver amazing songs or lead an incredible worship time if the message doesn't live beyond the meeting". It is for this reason that these five young leaders and musicians hunger to take their commission beyond the church walls. Since the release of their debut album "Light Has Come", released September '08', they have been honoured to bring their unique worship style to many churches and festivals across Australia including Easterfest, Blackstump and MGMF. Their music has also received generous christian radio play across Australia.
Tracks like Alive, Garment of Praise and Raining Down have become victory anthems even as titles like Oh Most High, Fill My Life and Lamb That Was Slain have had great impact through worship. The band continues to be overwhelmed by God's incredible grace on their lives and humbled by the mandate to draw people to Jesus through their music.
Within the last year there has been a real shift in their hearts and minds to challenge their comfort zone and to stir up the faith to go beyond. "We have had the absolute privilege of bringing our music to so many different places and people. We want to explore more avenues for our music and message to 'reach further'. " Their new EP, Love Away, was created to introduce The Kingdom as not only a 'praise and worship band' but also a 'mainstream' contender. With singles Love Away and How It Was bridging their sound to wider appeal.
http://www.musicthekingdom.com
http://www.myspace.com/musicthekingdom