Writing and performing their songs at church, weddings and even baby dedications, Seeing Verity (Jasmine & James) decided to test the waters and see how their other songs would fare in the wide, big world.


Combining a unique sound with lyrics purposefully written to contain a message of hope and truth, Seeing Verity made its foray into the Christian music-scene in 2006 when the duo secured their very first gig at The Undaground, in Padstow.

Playing to an audience of family, friends, and oh-so nice strangers, Seeing Verity received a delightful reception for their blend of acoustic and pop songs.

Four years later —and now settled into the groove of married-life— Seeing Verity have returned to release their new EP single "Not a Superhero" in spring 2010, with a full album coming later in 2011.
'Levi's willingness to volunteer for 5 months in Uganda with World Vision is a clear demonstration of his heart for, and commitment to, the poorest of the poor. His example is an encouragement and a challenge to all of us. Levi's incredible experiences and insights have influenced and shaped his music powerfully.  His ability to communicate through his music, something of the people he has met and the situation he's seen is extremely moving and demonstrates his unique songwriting ability. It's impossible to listen to his music and not be stirred into action. World Vision considers Levi a close friend and is proud to be partnering with him on his latest tour.  I commend Levi's music and tour to you.'
[Tim Costello, CEO World Vision Australia]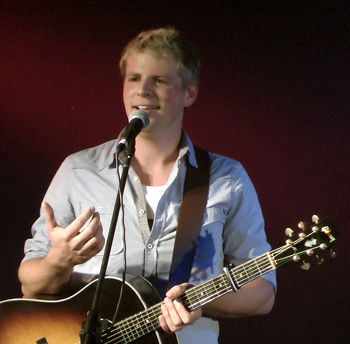 Levi performs powerful folk songs drawn from his experiences rehabilitating former child soldiers in Uganda. 2010 saw him tour over 100 venues across Australia, sponsored by World Vision, to share songs and stories from his acclaimed second album 'Children of War', released by Small House Records.
This album captures the sounds, emotions and experiences of a young Aussie singer/songwriter/activist, in his work rehabilitating former child soldiers with World Vision in Northern Uganda.

'Children of War' is an astonishingly honest, powerful collection of songs, released on the Australian/USA independent label Small House Records. On "Children of War" Levi confronts not only the poverty and trauma of his brothers and sisters in less-fortunate parts of the world, but his own inner journey of coming to terms with a life where apathy is not an option. In addition to traditional instruments, the predominantly-acoustic work also features many of the unique sounds of Africa. Armed with a basic recording rig, Levi recorded many of the Ugandan musicians he met while working at World Vision's Child Soldier Rehabilitation Center in Gulu, Uganda.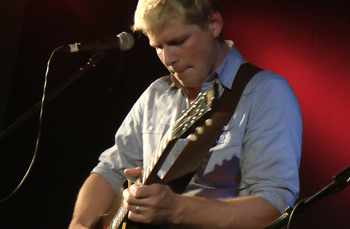 "Children of War" skillfully melds the evocative sounds of thumb pianos, native African violins and the Gulu Youth Choir with piano, acoustic and electric guitars, multi-layered percussion and cello. Each song speaks a clear, straightforward and heartfelt message of change and empowerment. Produced by Mark Tulk and mastered at the famous Abbey Road Studios in the UK, the new record was conceived from the outset with a desire to open people's ears and eyes to the many ways they can change their world.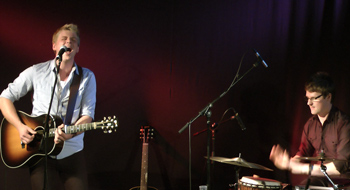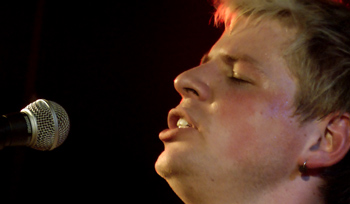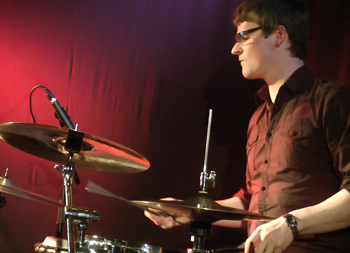 "Angelica (aka Frances Greening) is one of those Australian treasures who is better known overseas than at home.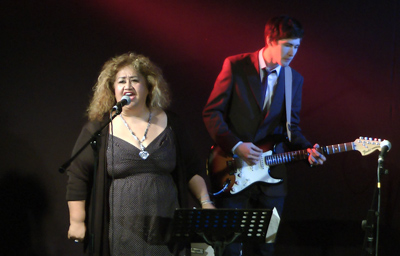 Angelica is a wonderful soul singer and an extraordinary worship provoker. At Gospel Live she will be joined by professional muso friends. She'll start with heart-to-heart, then move to some great old hymns with her unique style. She can be outrageous, funny and  unpredictable. Two things are certain - Jesus wiill be present and will be glorified. Note: Angelica was originally coming with a big band, but they have just been signed with Sony & are off to the USA.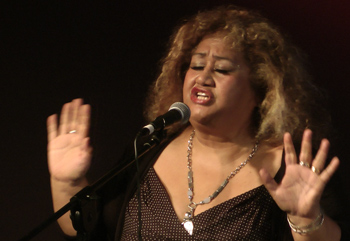 Angelica was an important part of the music ministry in CLC (which was the start of Hillsong) during the 70's & 80's. Her solo singing then was often a springboard into worship for the congregation. Since then she has developed the gift to lead people into a time of powerful & fruitful worship of our magnificent Lord and Saviour.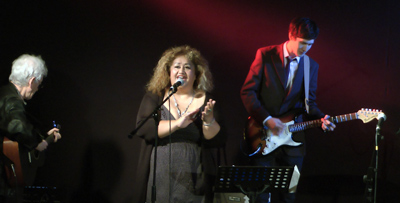 Angelica is passionate about productive corporate worship and decries counterfeits. As she says, there is no I factor in worship. All her music is about or to the Lord of Lords.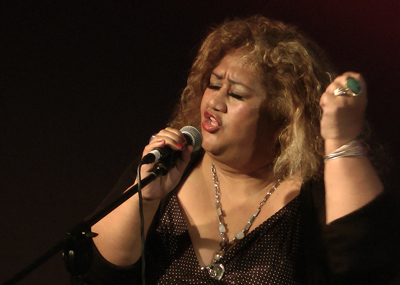 At her concerts one is never sure what to expect, except for one thing - that Jesus will be glorified as people worship to a depth that many have not experienced before."
Steve Elliot (Gospel Live & The ManlyFig)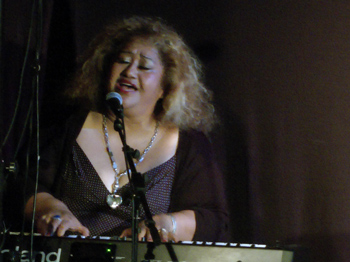 Angelica has released a number of albums. She is also an author having published "Made beautiful in the Master's hands: Forgiven"
www.angelicafrancesgreening.com